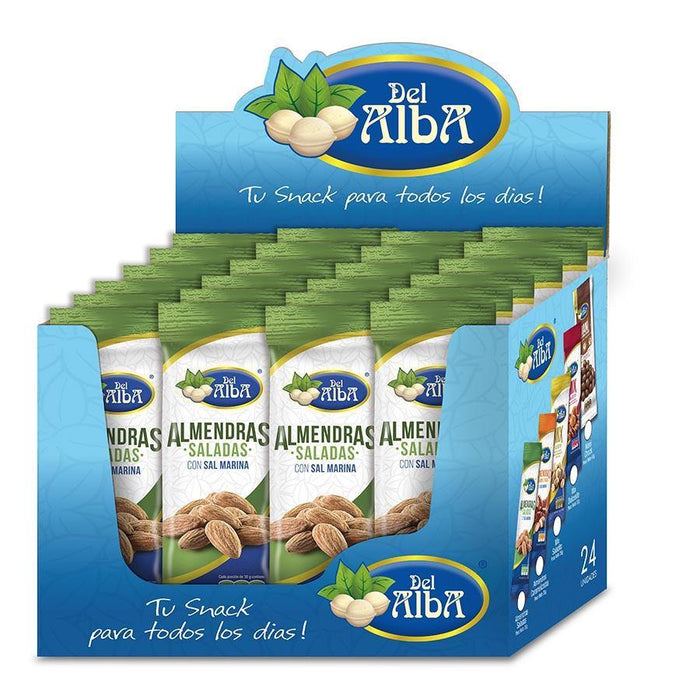 Salted Almond x 35g - 24 Units | Snacks Kosher
regular price $108.000 $97.200 (10 % OFF)
Enjoy our delicious Salted Almond with Sea Salt. Box with 24 Units
Características
Almond 

Baked, Never Fried

Almond 

Rich in Fiber

Almond 

Rich in Protein

Almond 

Suitable for Vegans / Vegetarians

Kosher Certified Almond
Benefits: 
Almonds are high in monounsaturated fat, or also known as good fat, so when eaten as part of a healthy diet, almonds can help maintain healthy cholesterol levels and reduce your risk of heart disease.

Adding almonds to your diet, as a healthy snack, can help your heart health and even reduce wrinkles.
Tags: Almonds, salted almond, healthy snack, kosher, kosher certificate, kosher food, kosher snacks.
You may also be interested